MDLand has successfully met the July 1st deadline in releasing the first version of the conversion of the Workers' Compensation Board C-4 and C-4.2 forms to the CMS-1500 form with pending validations. In staying compliant, MDLand looks to support and do its part in the Workers' Compensation Board's conversion of the Doctor's Initial Report (Forms C-4) and the Doctor's Progress Report (Forms C-4.2) to the CMS-1500 form. With the conversion, MDLand seeks to further streamline the electronic medical record and medical billing process and reduce the paperwork requirements currently in the workers' compensation system. MDLand looks to increase health care provider participation in the workers' compensation system and improve injured workers' access to timely, quality medical care.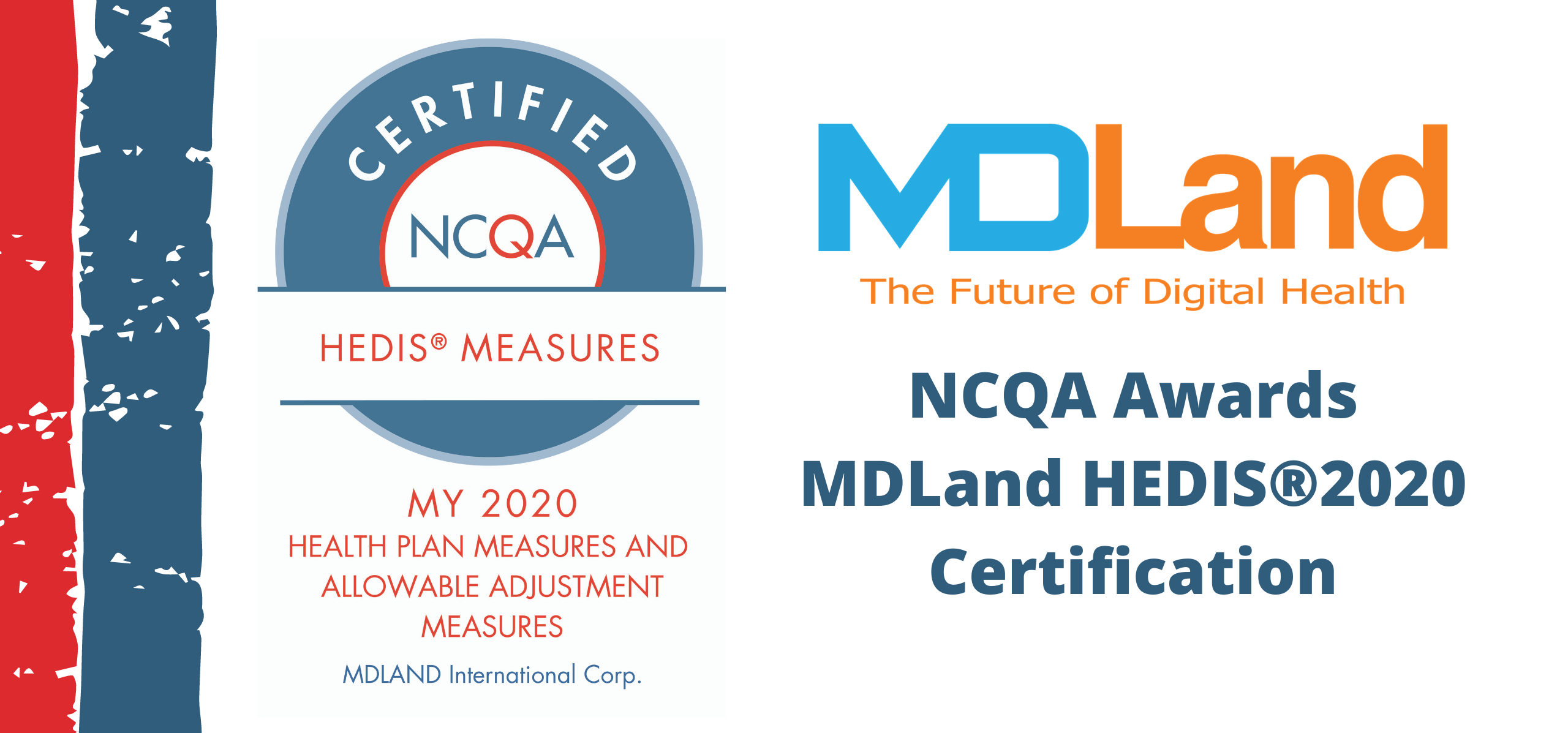 New York, NY – MDLand, the leading innovative digital health company based in New York City seeking to continue improving patient outcomes by tracking data and clinical measures while reducing healthcare costs, has received NCQA Measure Certification for HEDIS® MY2020. MDLand's powerful iClinic® EHR and its Population Health Platform utilizes the latest big-data and advanced analytics to aggregate patient data across multiple health information technology sources, where analysis of such data can be used for closing care gaps and improving outcomes.
MDLand's achievement in certification of medication adherence from Surescripts® serves to demonstrate the advanced clinical informatics capability of its software and MDLand's focus and dedication to help physicians and physician organizations to improve their clinical quality management and patient care. In addition, MDLand seeks to empower healthcare providers to identify care gaps, improve quality scores and implement intervention to enable proactive provider patient engagement to ultimately improve the health of the communities in which they reside in.
James Long, CEO of MDLand and John Dionisio, CIO of SOMOS Community Care at Yankee Stadium, one of SOMOS's mass vaccination sites on March 11, 2021.
This week marks a year since the declaration of the COVID pandemic. With our healthcare providers and organizations tackling the lethal coronavirus on the frontlines to protect our community, we are now hopeful as we begin to see the light at the end of the tunnel. MDLand takes pride in our commitment and shared responsibility to support our healthcare providers and organizational customers in having administered over 150,000 vaccine dosages for over 100,000 patients in our health IT platform on the eve of the anniversary.